Eight useful FireFox extensions for webmasters
What are Firefox add-ons?
For beginners, menu item Tools=>Add-ons(click)=>Add-ons Manager. There you can search and download add-ons (extensions in this case). Install with click on downloaded add-on. They are small programs helping you finish your tasks faster.
Mucho faster in some cases.
Firefox extensions listed here are recommended, they are huge timesavers. NOTE: When Firefox is upgraded, some extensions will stop working until they are upgraded. Some will work despite firefox said they are not compatible with newest version of Firefox.
However, you can always find similar extensions if, after FireFox is upgraded, some are not supported anymore. Keywords for this search are provided below, in descriptions.
---
Live HTTP headers
With this tool you can check server response details. For example, when testing redirects, you can see server response, is it 301 or 302, what is in some cases very important...
Keywords for search: http headers, server response. Homepage here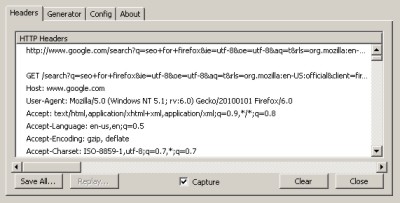 ---

InFormEnter
InFormEnter is the semi-automatic helper for web form filling. It adds a small clickable icon (see above) near every form field, from where you can select text to be inserted, without filling form field by hand. So, blog commenting, manual web directory submissions... or any form filling could be done with a few clicks.
Homepage here
---
SEO Toolbar
For SEO beginners and for SEO professionals too, toolbar shows basic SEO info about website you are visiting. Google PageRank, numbers of backlinks from various services, domain age... Includes keyword research tool, page rank checker, RSS reader, NOFOLLOW link highlight (link is with red background), sites comparison, etc... Clicks on buttons will bring more options and detailed reports. Worth to try. My opinion: Must Have.
Homepage here
---
Print pages to PDF
There are a few extensions in this category (print web page to PDF), but this one shows very good results. After it is installed, right mouse click and print page to PDF (current tab or all tabs, complete page or text only). Extension can be customized and, most important, links in saved PDF documents are clickable. Five stars.
Homepage here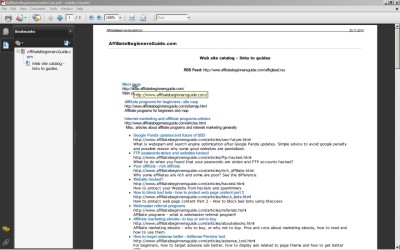 ---

ScreenGrab
ScreenGrab saves webpage as image. Sometimes, it is useful to make screenshot of some webpage, and this small extension is doing just that. Entire page, window, frame or selection can be saved or copied to clipboard as jpg or png image.
Keywords for search: screenshoot, screen capture.
Homepage here
---
FoxyProxy
Sometimes you need IP from different Country, for example, to check your campaigns, or from some another reason.
FoxyProxy automatically switches proxies, depending of url patterns. You can get list of free proxies at their website.
Keywords for search: proxy.
Homepage here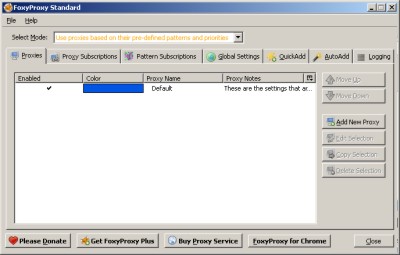 ---
User Agent Switcher
With User Agent Switcher user agent field can be changed, for example to Googlebot. With this tool, web page cloaking could be detected, if different content is delivered when googlebot is detected, (not googlebot IP - IP delivery). One example is when page is listed on Google SERP, and when you click on that link, subscription form is displayed instead of content.
Changing User Agent Field to googlebot, in most cases (if IP delivery cloaking is not used) you can read that document. If googlebot can read, you can too. However, you can edit existing and add new useragents, or simply download (link is on "edit user agents" window) and import list of user agents.
Homepage here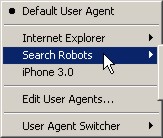 ---
FlagFox
FlagFox is useful if you want to know server location, in what Country is visited website located. First screenshot shows Firefox address bar and location of country flag (near refresh button). Mouse over flag icon shows domain IP and country. If you click on that icon, you will be redirected (new tab) to webpage with more detailed info about that server (second screenshot).

Homepage here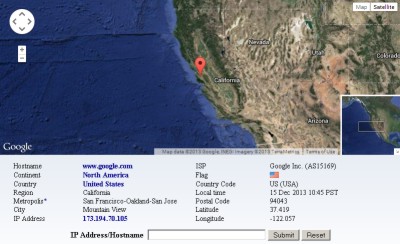 ---
---